Muscletech Hydroxycut Hardcore Elite Sport 70 Caps
ProteinLab sport supplement supplier / wholesaler malaysia presents!
Muscletech Hydroxycut Hardcore Elite Sport 70 Caps
Be safe and rest assure you are getting 100% authentic products atthe lowest price when you purchase from ProteinLab Malaysia.
You can also like our facebook for more promotion news at :
https://www.facebook.com/ProteinLabMalaysia/
Or you can also follow instagram for more nutrition tip :
https://www.instagram.com/kevinn_fitnessfood/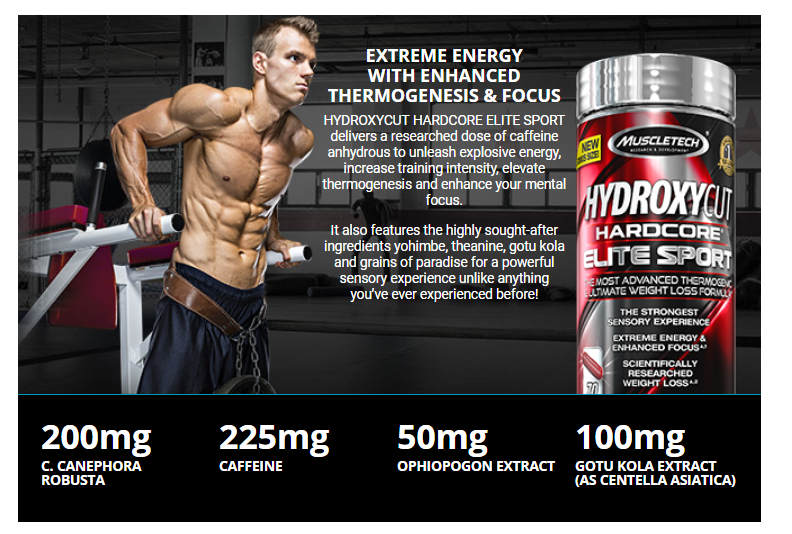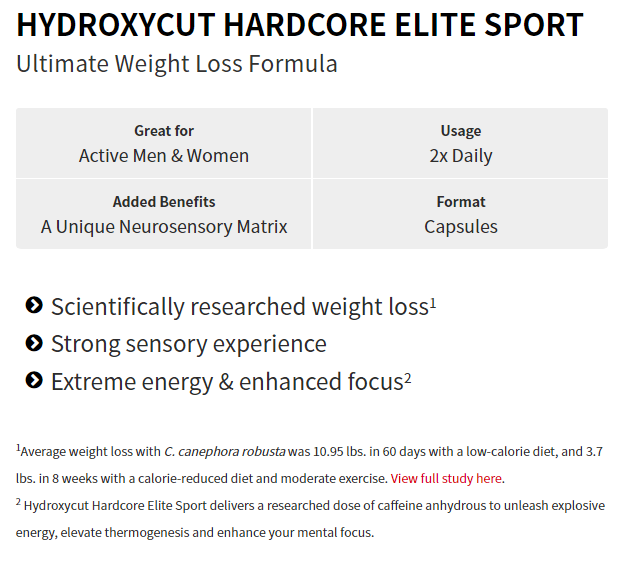 One-of-a-Kind Formula
Hydroxycut Hardcore® Elite Sport delivers a researched dose of caffeine anhydrous to unleash explosive energy, increase intensity, elevate thermogenesis and enhance your mental focus. It also features the highly sought-after ingredients yohimbe, theanine, gotu kola and grains of paradise, which contribute to a powerful sensory experience unlike anything you've ever seen before!
Extreme Energy from the Very First Dose
Hydroxycut Hardcore Elite Sport is powered by a key weight loss ingredient that has been scientifically studied in not one, but two studies.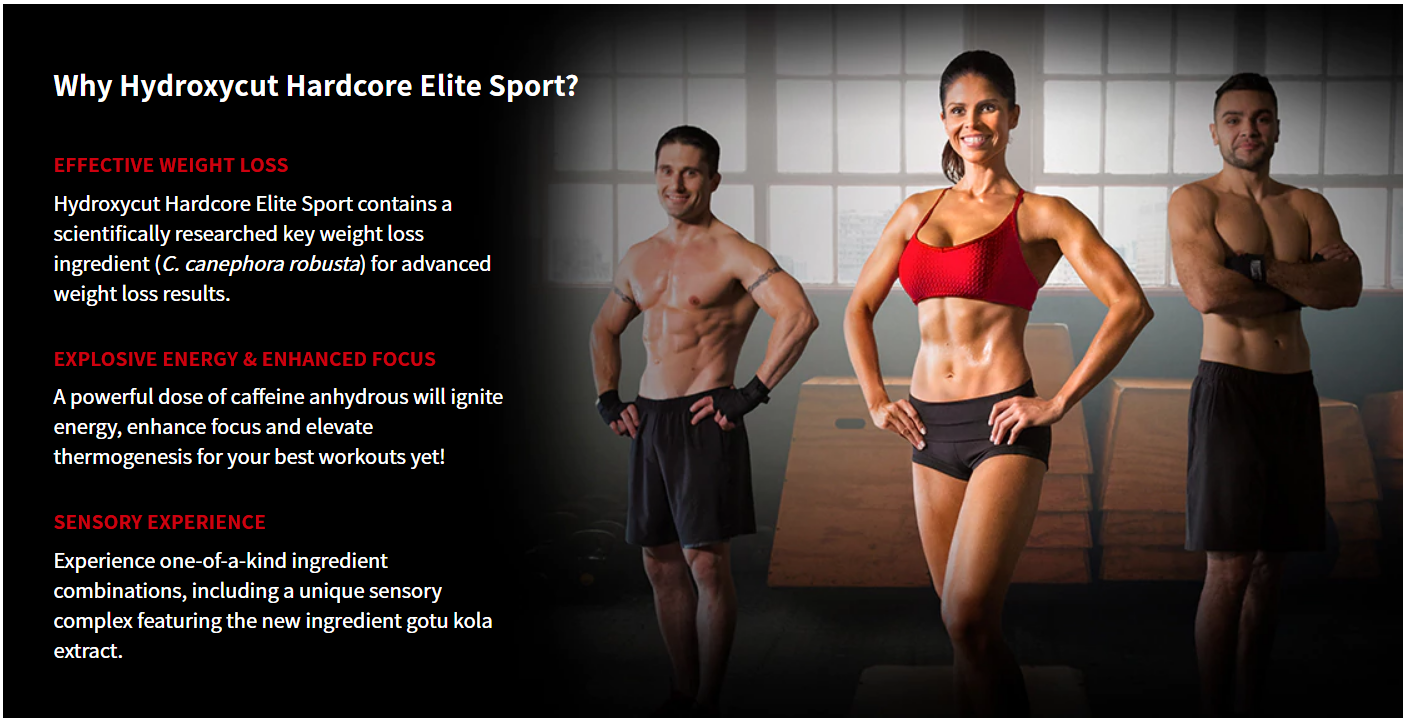 Here are the top ingredients in Hydroxycut Hardcore Elite Sport:
• Caffeine Anhydrous – This is one of our favorite ingredients, so it's great to see it included. We should say that 225mg of Caffeine per serving is quite a lot and may be too much for some people.
• L-Theanine – This is an amino acid extracted from tea leaves. It's often paired with Caffeine in the same supplement, which is the case here.
• C. Canephora Robusta extract – This is the main ingredient that the marketing makes a fuss about in this product. According to the website, people who supplemented with C. Canephora Robusta experienced some benefits. It's another name for Green Coffee Bean extract, which is a good ingredient.
• Ophiopogon extract – A bit of a mouthful to say, this is a root native to south-east Asia. There are various claims about it written online, but in our opinion not enough research has been done on this ingredient.
• Yohimbe Extract – This is another one of those ingredients that we see quite often in supplements like this but we're not huge fans of it. Yohimbe Extract has been linked with certain benefits, but it is certainly not one of our top recommended ingredients for a supplement.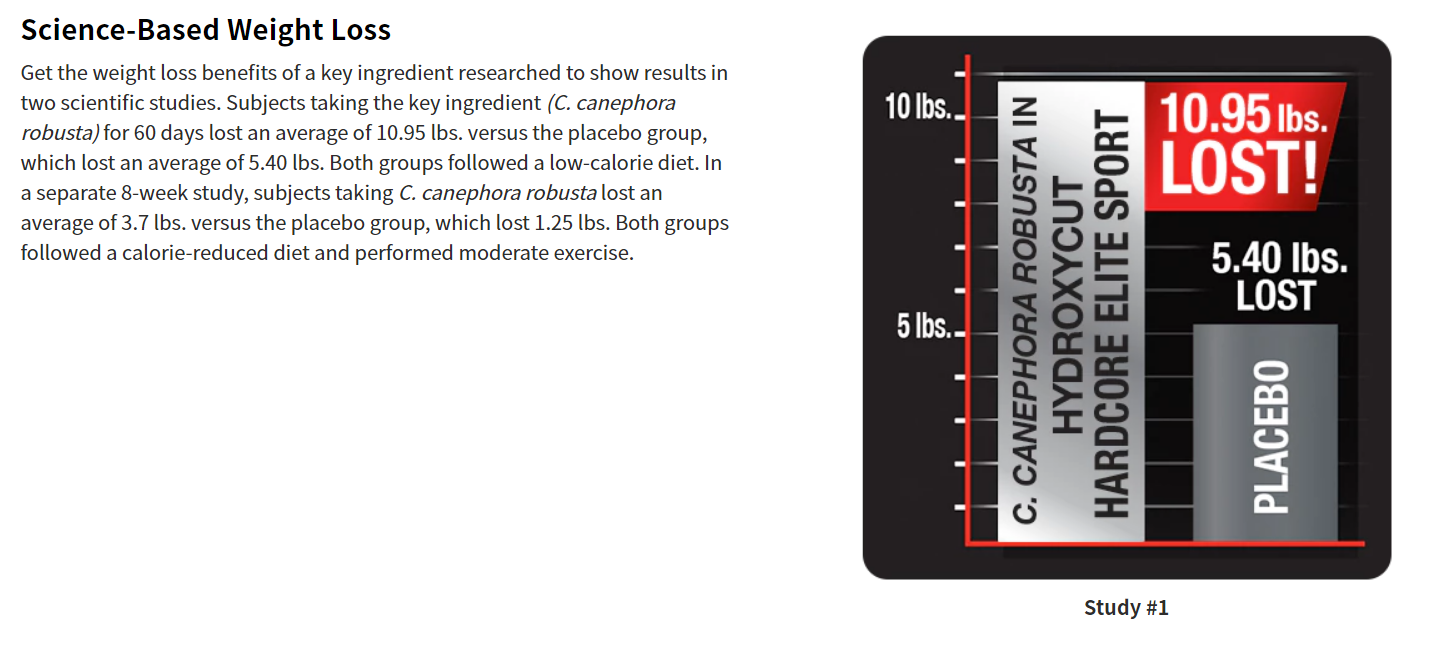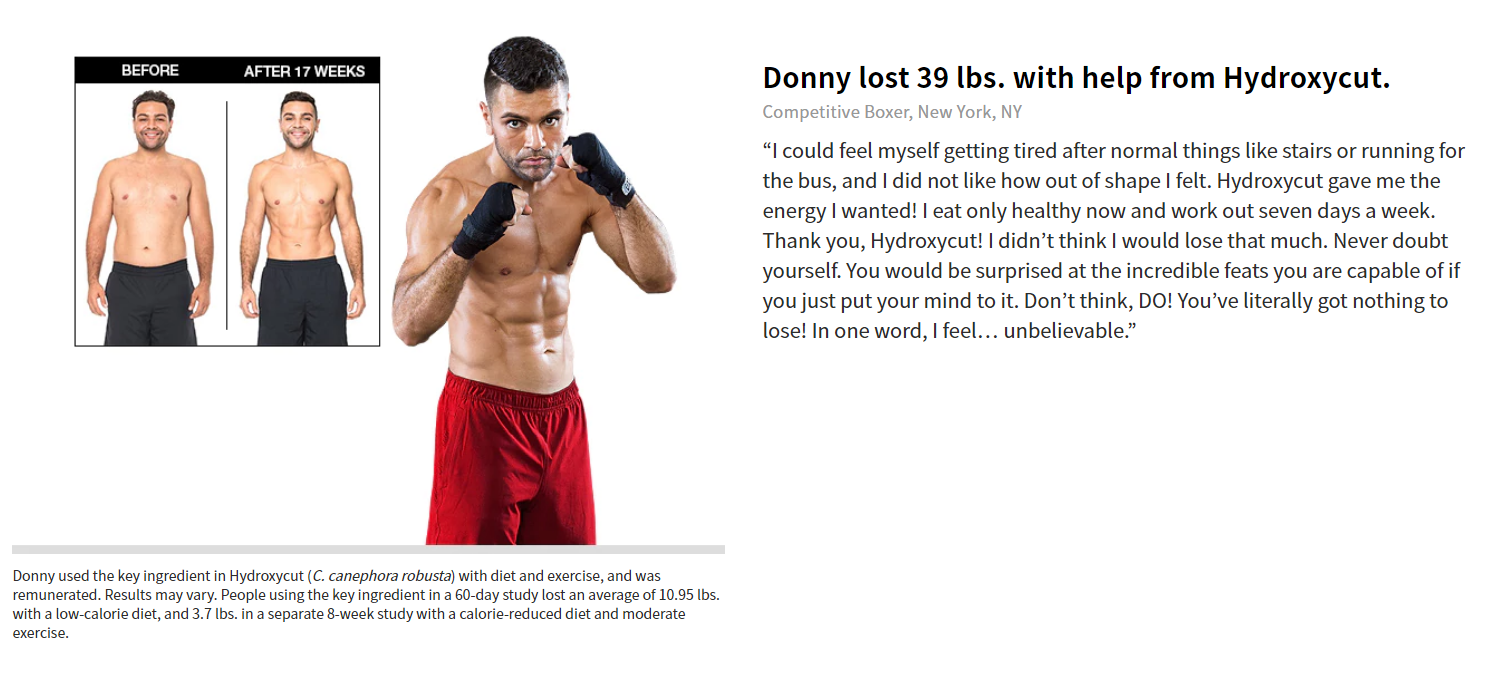 ---