Galvanize T-Max 100 Capsules
ProteinLab sport supplement supplier / wholesaler Malaysia presents!
Galvanize T-Max 100 Capsules!
Be safe and rest assure you are getting 100% authentic products at the lowest price when you purchase from ProteinLab Malaysia.
You can also like our facebook for more promotion news at :
Or you can also follow instagram for more nutrition tip :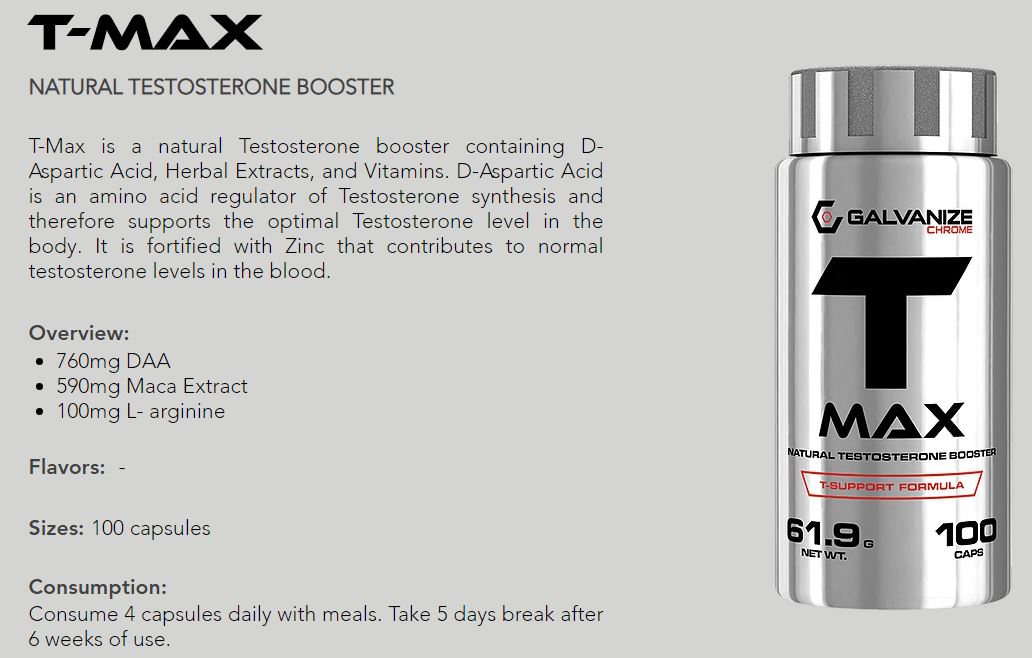 T-MAX
NATURAL TESTOSTERONE BOOSTER
T-Max is a natural Testosterone booster containing D-Aspartic Acid, Herbal Extracts, and Vitamins. D-Aspartic Acid is an amino acid regulator of Testosterone synthesis and therefore supports the optimal Testosterone level in the body. It is fortified with Zinc that contributes to normal testosterone levels in the blood.
Overview:
760mg DAA

590mg Maca Extract

100mg L- arginine
Flavors:
-
Sizes:
100 capsules
Consumption:
Consume 4 capsules daily with meals. Take 5 days break after 6 weeks of use.
Ingredients:
D-Aspartic Acid, Lepidium meyenii (Root) 10:1extract, Bovine Gelatin (as capsule shell), Magnesium Oxide,Serenoa repens (Fruit) 4:1extract, L-Arginine, L-Ascorbic Acid,Ginkgo Biloba (Leaf) 50:1 extract, Vitis vinifera (Seed) 120:1extract, Anti-Caking Agent (Silicon Dioxide), Panax Ginseng(Root) 4:1 extract, Trigonella foenum-graecum (Seed) 4:1extract, Color (Titanium Dioxide), DL-Alpha-Tocopheryl Acetate,Zinc Oxide.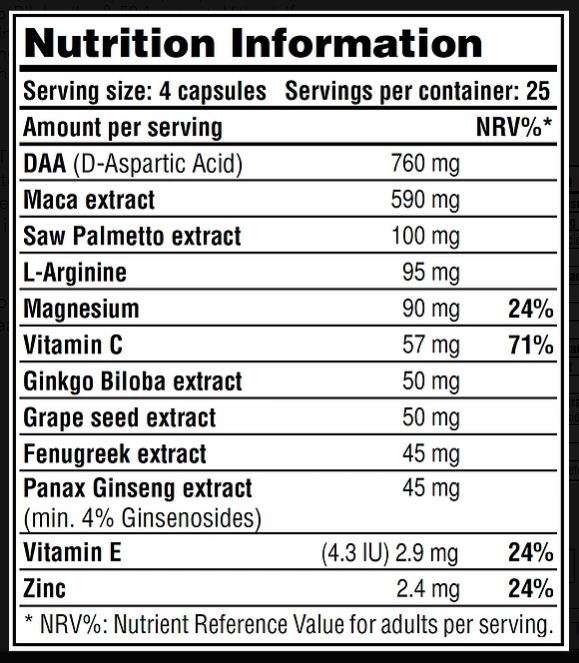 ---