Galvanize 33 BURN 100 Capsules
ProteinLab sports supplement supplier/wholesaler Malaysia presents!
Galvanize 33 BURN 100 Capsules!
Be safe and rest assure you are getting 100% authentic products at the lowest price when you purchase from ProteinLab Malaysia.
You can also like our Facebook for more promotion news at :
Or you can also follow Instagram for more nutrition tip :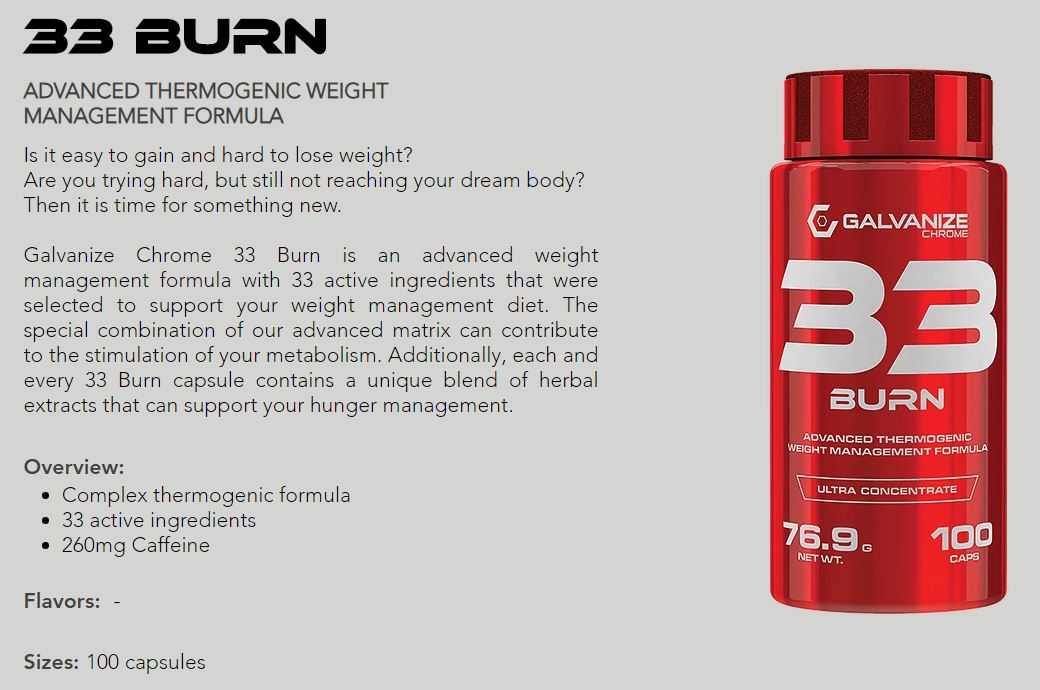 33 BURN
Advanced Thermogenic Weight Management Formula
Is it easy to gain yet hard to lose weight?
Are you trying so hard, but still not reaching your dream body?
Then it is time for something new.
Galvanize Chrome 33 Burn is an advanced weight management formula with 33 active ingredients that were selected to support your weight management diet. The special combination of our advanced matrix can contribute to the stimulation of your metabolism. Additionally, each and every 33 Burn capsule contains a unique blend of herbal extracts that can support your hunger management.
Overview:
-Complex Thermogenic Formula
-33 active ingredients
-260mg Caffeine
No Flavors
Sizes:
100 Capsules
Consumption:
Take 2 capsules twice daily, 30-60 minutes before your two largest meals of the day. Take 5 days to break after 6 weeks of use. DO NOT take within 4 hours of going to sleep.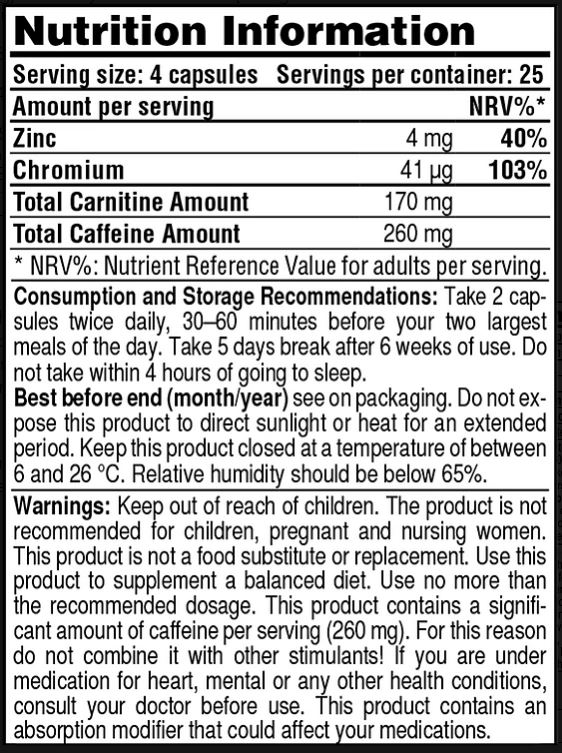 Complex thermogenic formula
The Thermogenic formula is marketed as an easy way to burn fat. While there is evidence that they can reduce appetite and boost metabolism and fat burning, the effects are relatively small. They may be more effective when paired with other diet and exercise changes. With the help of Caffeine and ephedrine, they are commonly used to raise body temperature. The 2,4-Dinitrophenol (DNP) is a very strong thermogenic drug used for fat loss; it will give a dose-dependent increase in body temperature, to the point where it can induce death by hyperthermia.
---