MuscleRulz Glutamine Powder 300g
ProteinLab sports supplement supplier/wholesaler Malaysia presents!
MuscleRulz Glutamine Powder 300g!!!
Be safe and rest assure you are getting 100% authentic products at the lowest price when you purchase from ProteinLab Malaysia.
You can also like our Facebook for more promotion news at :
Or you can also follow Instagram for more nutrition tip :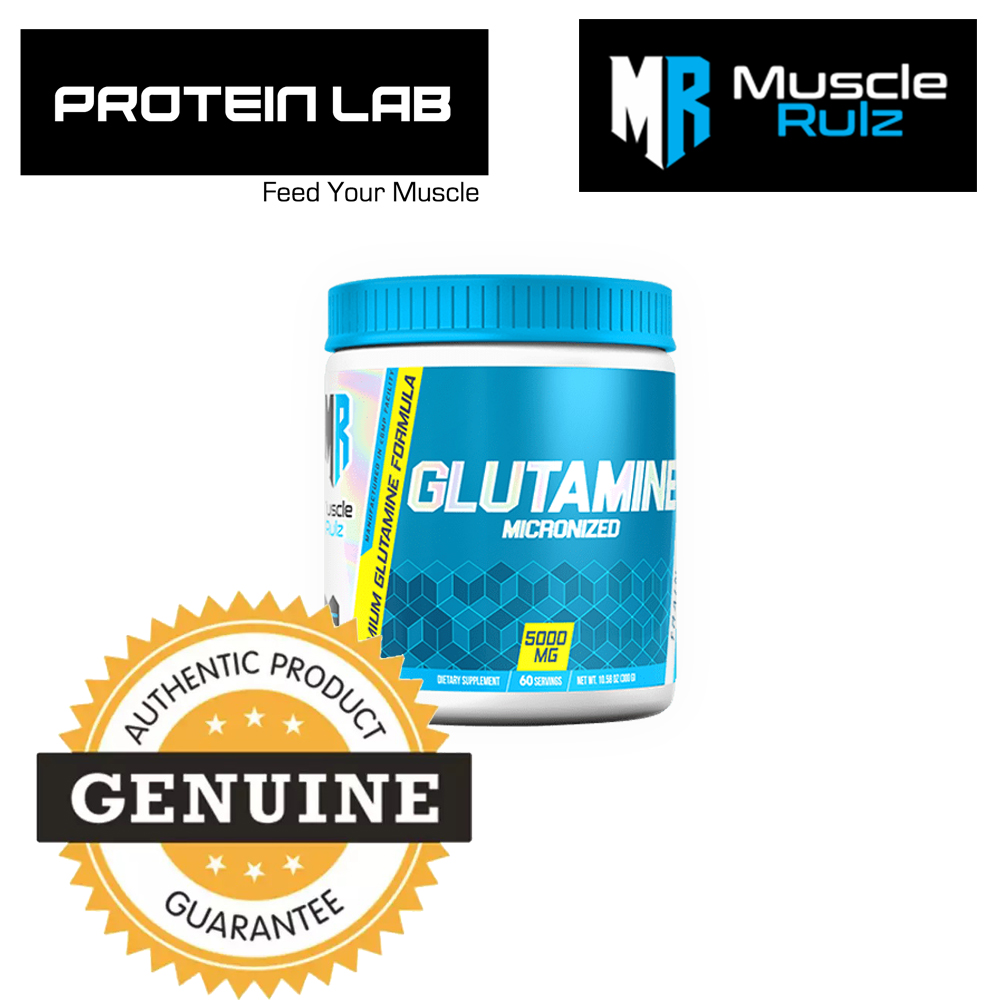 MuscleRulz Glutamine Powder helps you restores depleted levels of Amino Acid & aids your protein synthesis for improved overall performance. MuscleRulz Glutamine Powder is a versatile amino acid that is in demand for enhancing workout performance, recovery as well as improving digestive & brain function.
It's very fashionable among athletes because of research supporting its use in both Pre-workout & Post-workout formulations. That's because MuscleRulz Glutamine Powder plays a critical role in enhancing tissue growth.
Our specially formulated powder is highly concentrated & contains more essential MuscleRulz Glutamine than food sources alone. It's incredibly versatile & mixes easily into MuscleRulz Whey Rulz, Gain Rulz or other mixes of protein shakes for easy & convenient supplementation throughout the day & while on the go. And as with all the MuscleRulz products, the pure & high-quality ingredients are at the heart of our passion.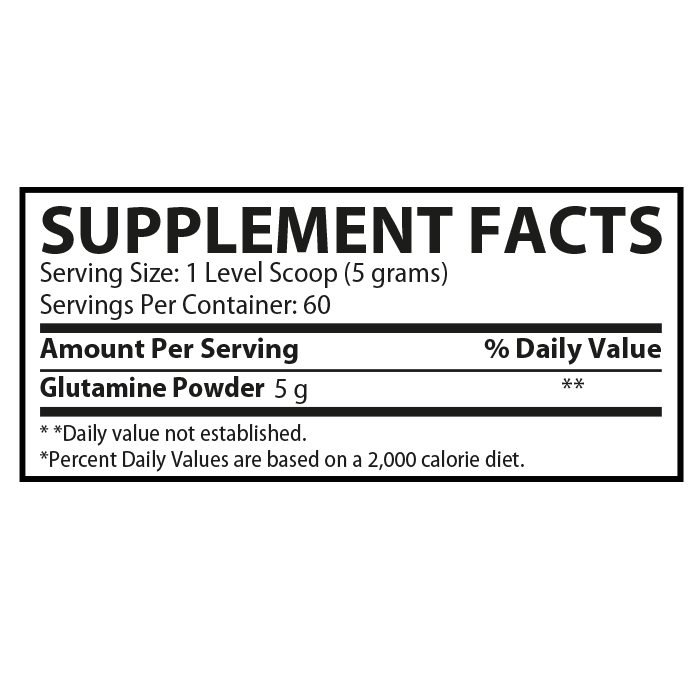 INGREDIENTS:
Glutamine Powder.
*Contains No Fillers, Allergens, Artificial Flavours or Colouring.
DIRECTIONS OF USE:
Mix one scoop (5 grams) of MuscleRulz Glutamine powder with 8 to 12 oz of water, fruit juice or your favourite beverage.
CAUTION:
Not for use by those under the age of 18. Keep out of reach of children. Do not use this product if you are pregnant or nursing. Consult a medical doctor before starting any diet or exercise program or if you have any known or suspected medical condition(s), and/or if you are taking any prescription or medication(s).
ALLERGEN WARNING:
Made in a facility that also processes sesame, egg, peanuts, tree nuts, fish/crustaceans/shellfish oils & wheat products.
---