MuscleRulz Iso Rulz 4.4lbs
ProteinLab sport supplement supplier / wholesaler malaysia presents!
MuscleRulz Iso Rulz 4.4lbs!
Be safe and rest assure you are getting 100% authentic products at the lowest price when you purchase from ProteinLab Malaysia.
You can also like our facebook for more promotion news at :
Or you can also follow instagram for more nutrition tip :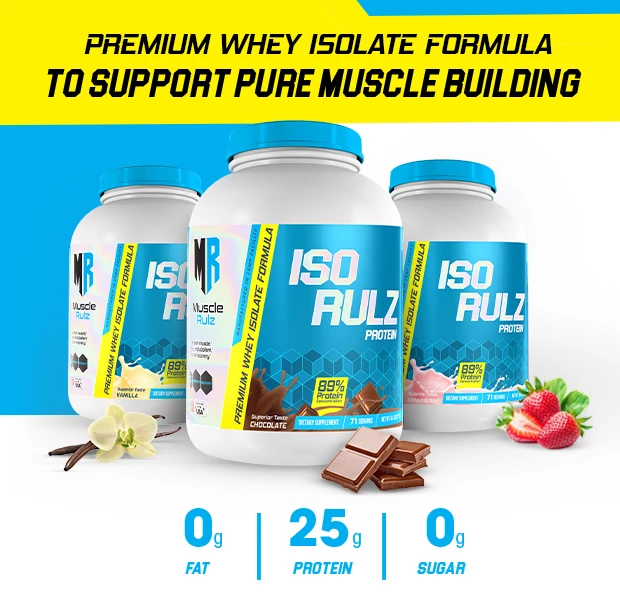 For the ultimate purity, quick absorption, and muscle growth benefits, choose ISORULZ. This whey isolate combines the optimal combination of hydrolysates and isolates to help you grow muscles, recover from workouts, and maximize nutrients for top performance. Each 28g serving of ISORULZ is packed with 25g of protein, less than 1g of carbohydrate, and 6% of your daily values of both iron and calcium. It's also an ultra-lean formula with only 100 calories per serving, 0g of Fat 0g of Sugar.
ISORULZ is a must-have supplement for anyone - both professionals and amateurs - looking to boost athletic performance, speed recovery, and control weight in the healthiest way possible.


Direction of Use: Mix 1 serving (1 scoop) with 4 to 6 oz. or mix 2 servings (2 scoops) with 8 to 12 oz. of cold water or skimmed milk in a glass or shaker cup. Use between major meals and after exercise.
---