Yamamoto Nutrition Utlra Casein COMPLEX 2Kg
ProteinLab sport supplement supplier / wholesaler malaysia presents!
Yamamoto Nutrition Utlra Casein COMPLEX 2Kg!!!
Be safe and rest assure you are getting 100% authentic products at the lowest price when you purchase from ProteinLab Malaysia.
You can also like our facebook for more promotion news at :
Or you can also follow instagram for more nutrition tip :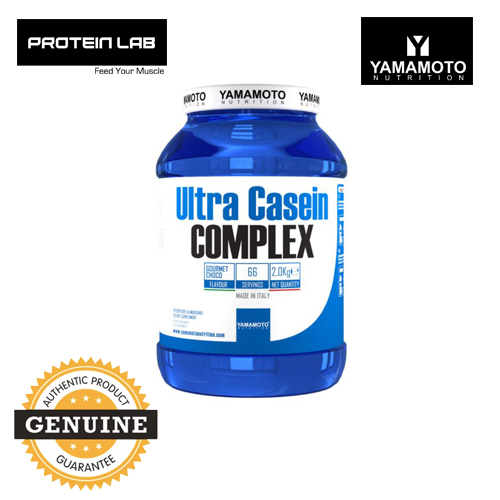 Ultra Casein COMPLEX is a dietary supplement with micellar casein & calcium caseinate, with Vitamin B6, suitable for athletes who practice strenuous physical activity. Proteins contribute to the growth & maintenance of muscle mass, while Vitamin B6 contributes to the reduction of tiredness & fatigue.
Micellar casein is a higher quality slow-release protein derived from milk. Thanks to a process of ultrafiltration at low temperatures, the finished ingredient maintains its nutritional qualities & functions, contrary to what occurs with acidic casein or caseinates.
Micellar casein is slowly absorbed by the stomach to ensure the gradual release of amino acids to muscles for extended period. This makes micellar casein the ideal protein supplement to be taken between meals & at bedtime. Overnight the body is generally supplied with nutrients, as eating food as this time is impractical.
Casein is rich in essential amino chains (BCAA) & has a very high content of (even more so than Whey) L-glutamine, the most abundant amino acid in free form in human blood. Dietary proteins are a source of nitrogen & amino acids, which the body needs for the development & maintenance & growth of muscle mass.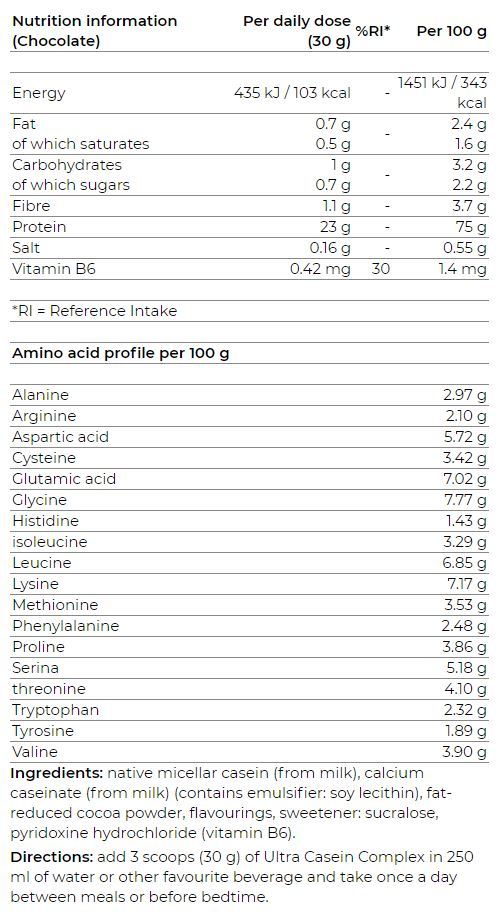 ---